Advertising assignment
The company representing is the brand Dior.
The product is a Dior woman perfume
Target audience are women and teenage/young girls who are into perfumes.
I would expect this to be advertised like magazines commonly and in the internet ads.
I used my phone camera and had to do a lot of editing to make it seem like it was taken with a pro camera and great studio backdrop.
I used strong lighting bright enough to light up up the whole subject
I just needed a white plane wall as my backdrop and a Dior perfume set
Jump start your Photography
10 tips I would actually do are…
I would without a doubt shoot for a holiday theme especially Halloween and Christmas.
Shoot a family event
self portrait
Use a prop in an interesting way
Shoot my family
Shoot a gorgeous model
Listen to my favorite music
Take on a photo a day project
look at popular photoblogs and get inspired
Try and learn a new lighting technique
8 different trends in social media
Reels/Tiktoks : This is a trend where people who want something to get known or  out there they make a video on Instagram reels or TikTok where you have music in the background of your video playing. This would really apply to my photo brand because I can make a video of any work I have done in photography any of my edited images or I can even make videos giving tips/ ideas or tutorials when it comes to how to take a picture or editing and more.
Make new friends, But keep the old don't leave long form video out: Yes stick to making regular long videos/content like youtube videos that last usually 20 to 30 minutes but also do short ones like reels/tiktoks both are trending which help get my content out there people would share them if are interesting and funny they would also subscribe and comment which will help me a lot. This would help me get known and get huge numbers of viewers/followers which get me then to be certified on social media all platforms.
Stories: On all social media platforms this helps with views. Views is the key Posting stories about my content will get me a lot of clout. I can post my working schedule if any want to book or I can inform others about my prices or how I work.
Replace face to face time with screen to screen time: People getting to see who is the one doing the work helps for more clientele and makes them feel closer to who they would be working with.  It would bring me more customers people would see who is the one taking nice / cool pictures.
Make Ecommerce even easier: when people click on my social media profile there would be an easy link where they would right away be directed to my website checkout my work and purchase anything I have for sale. Benefits me because I wont loose customers for having a complicated website a long process to go to my website.
 When it comes to content strategy knowledge is power: Where you inform theirs about things in your field and that are interesting. I would be giving tips on things like camera angles and photography hacks that would save many money.
Just because you can go text-heavy on Facebook doesn't mean you should: Where you keep in mind not everyone likes reading long text its better to get point across in a short text short as possible but where there is enough information and is interesting. I wont loose clients like this because we all know not everyone enjoys reading long texts.
Keep what's behind the brand and behind the screen at the forefront people: Make sure we put the people/customers first. Do what makes them happy and catches there attention. Nothing that has nothing to do with it should not be mentioned. This is a great thing to do because when a customer is happy they buy and that's good for our business.
Broad museum collection photo critique
A image that I was fascinated by was the one named Pure insecurity by Nathaniel Mary Quinn, a 2019 image. This image was extremely eye catching to me in so many ways. For instance the first thing I looked at was what seems to be the lips of the person. They are extremely huge like fish lips. I just like how creative this person who created this work was. Its a cool type of weird. I am amazed on how the face this person layered on thing over another.  You cant see eyes but the way it was set up with these weird things over the face gave me imagination to what can be the nose or the eyes. This is like a portrait type of work but regardless its very fascinating to me.
Job hunting
I would really want to work taking pictures of newborns If I want to photograph newborns at a hospital I will need to have camera and photography experience, have a portfolio, be able to work with newborns and the mothers, A high school diploma at least, communication skills. computer keyboarding skills, bilingual, and be able to in general work with others and since they provide everything foe me I wont need equipment.  Now if I would want to work with as a retail sales associate photographer I would work part time working with kids, infants, adults, need a High school diploma, retail sale experience, be able to work at different schedules, have strong communication, be able to work in multiple studios, basic math and computer skills , speak and write in Spanish.  Also this job provides equipment and wont have to buy unless want to. I would enjoy both pretty easy job since I have eared great experience in photo these past 2 years.
2 articles canon lens experience
I really liked what I saw on this website. I fell in love with a lot of the photographers work. For instance that really caught my attention were portrait, celebrity portrait, travel, and wedding photography. These are the top that catch my attention. I would also like photograph babies toddlers all of it. I had already felt inspired by being in Photo class these past 2 years during school but going through this website confirmed it even more. I really do get inspired by this website and I would like to really make a business of my own taking all the knowledge I was lucky on getting by Mrs. Cauchon. And these stories help me to better myself.
100 photographers most influencing
This image called "Oscars selfie" by Bradley cooper shot in 2014 has most impact on me for many reasons.  It hit different because of the situation we are all currently in. Sadly Covid ruined our year. I didn't have a senior year and didn't end my junior year how I would have liked. This image just reminds me of what life was for me before Covid. It makes me sad to be honest because I selfishly wish i can be like how these celebrities' are appearing in this image.
This image just looking at it reminds me of all Covid took away personally from me and my fellow seniors. Our prom our senior sunrise, grad night, a traditional graduation ceremony just everything I always dreamed and was really excited since little looking forward to experiencing.  But at the same time looking at it gives me hope that this will end soon. Also that we can very soon be with as many friends we want to see hangout spend time with and be smiling big just how these people are as shown in this image.
Wassilly assignment
I personally what catches my attention is interesting images with colors and shapes. And this person has plenty piece of work with that. His style includes a lot of variety of weird or interesting designs. Like this image above i really like the bright eye catching colors. As well the way this person painted. Making lines going down vertically down to the both right and left sides.
Social Issue Poster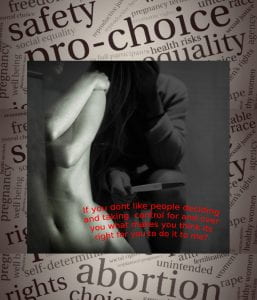 I decided to focus on a topic I feel we shouldn't even  have to deal with. I focused on Women's rights and being pro choice. See I am very Passionate about this topic because I do not think its right that anyone else that is not the one in this situation at all have an opinion or decide what they think is best for a women. No one else but the person in that situation knows or has there reasons why she might choose to abort or even if deciding to keep it has to be a decision the women wants no one else regarding her choice. Pro lifers argue that aborting you are being selfish and killing a baby but my response to that is mind your business maybe the women got raped and wont bring a baby to the world to have hate towards it and try to harm the baby later on or the baby to be abandoned or in adoption because we all know that leads to those babies growing most of the times and suffering way worse. I see the Pro lifers point of view but I also see the women's point of view I'm a female as well and I wouldn't like people trying to decide for me what they think is best.
Why Photography is important
Like stated in the article "it allows people to see the world from different perspectives" (1). See this is one major reason why photography is very important. I feel its important and a necessity now maybe older people might disagree and feel its not a necessity I mean yeah back then they didn't have cameras. But think about it photographs help in many ways. Like  a capture of anything meaningful to someone like a photograph of a family member who had passed away. See as time goes by we even though we don't want to we start to forget how that someone special had looked like. Also if we are ever lost somewhere and you are visual learned and have old photos or something that helps you as a guide to solve or get something done. Same thing helpful if used as evidence and other things like that.
Another reason is how photography inspires you to travel. See when you images of certain places you never seen before or didn't know existed well pictures teaches you a lot of things and encourage you to go want to explore and know what is out there in the world. And that I believe is a beautiful thing because from being encouraged to go and know the world you do and experience amazing things as well on the way of your travel and experiences you learn a lot. Like me for instance luckily my family loves traveling well especially road trips and thanks to that I've learn a little of everything.
Critique Silver List Photographers
One of my favorite photographers was Nydia Blas. One that really caught my attention was her image of a pregnant lady posing back with her belly out. I really just liked how her subject came out and the background came out good it fit it. I am just fascinated with babies and pregnancies' pictures really catch my attention. Then the way her page is set out I really liked her style for it. In her page she had so many other nice pictures that you tell a story and you can see the message she trying to give and its easy to see her style for photographer.
Another favorite photographer I liked was Farah Al Qasimi. The style of this photographer had variety for its content. The picture I really liked was the one with the girl looking at herself in a make up mirror which seems to be a blush pallet. I like images with cosmetics anything with make up anything beauty and girly. This image caught my attention on how we cant see her we only her back not her face and with a mirror she is holding we get to see a little her eye and her eyebrow. And it has a background of like if its a nail salon. Her site is nice it has variety in it. Her style is different and i like it because she is from Arab its different content from what I'm  used to seeing.
Why you should You be a professional photographer
To become a photographer as a started you don't really need much but a great camera with great lenses and what not. Its very quick and simple to start your own photography business for many reasons. Like for instance, one its very accessible. See now in this new generation we are surrounded by models, beauticians, influencers especially. See you have many doors open when wanting to get in the photography industry. Its easy, quick to start, and simple to memorize the different techniques/ rules. As well as learning how to take pictures with great lighting an angles as well as much more. Photography is very current. Now more than ever we are in need of this world for professional photographers. Now that YouTube and influencers has really become the latest trend for years now they need new content using constant posting great pictures or videos on social media platforms. Best of all if you go for photography you can even be your own boss or not if choose to work for someone but honestly its not complicated at all to make your own business and be your own boss and not be bossed all around in the other hand you can be the one giving the others. In photography as a business you can do anything its helpful in many ways and be helpful for therapeutic reasons. In photography you can shoot and focus in the music industry, sports, weddings, traveling, whatever you may think of you can make it happen.
2/13/2021
Shopping Spree
I would make my own photography/videography business and I plan to shoot from weddings to birthday parties to studio shootings and soccer games. I want to start of slow and then escalate from there. Then become a top pro that I get opportunities to work with influencers and celebrities' later on. The things I will get to start are….
Canon EOS mirrorless lens digital camera I would use it mainly for raw video recording,  resolution speed, intelligent focusing on subjects best for sports anything in speed like capturing animals.. Cost:$3,899.00
SanDisk 256Gb  3 pack good to store my content both raw video and images and has photo recovery just in case.  Cost: $1,169.97
SanDisk 256GB ultra flair USB3.0 flash drive to store my content when transfer from my memory card.  Cost: $29.79 each so for 2 = $60.00
Watson battery pack extra battery when shooting  cost: $59.00
Canon speed lite 600EX II-RT for for great lighting/flash. Cost:$499.00
Magnus tripods to keep cameras steady I will buy 3 each cost:$69.95
Roller carry on for camera  cost: $239.99 and  camera shoulder bag cost: $119.00 to take my equipment safe and secured
Continuous lighting  tug stent flood light for more light on subject cost:$89.00 and a 2 set spotlight angler shadow focus cost :$299.00
Backgrounds black and white and grey crushed Muslin backgrounds 10×12 each cost:$69.95
Background supports:$224.95 each I'm going to buy 3
Rosco glame background gold and silver cost:$88.95 each these 2bullets for studio pro image like photography
posing table stool kit cost:$153.90 for my subject to sit and relax and pose in different ways